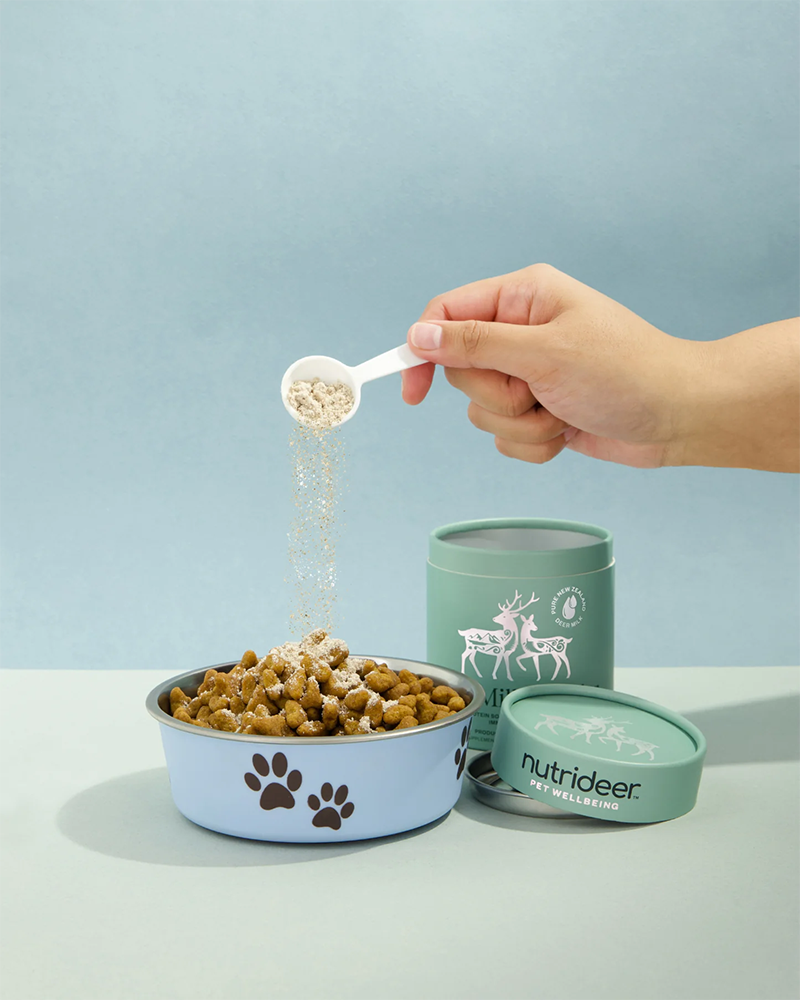 INTRODUCTORY OFFER
FREE LICKMAT WITH EVERY NUTRIDEER PURCHASE
To celebrate our new pet superfood supplements from Nutrideer we're offering a free gift with purchase.
Nutrideer pet supplements use the incredible healing powers of deer milk to bring goodness to your beloved pets.
For a limited time only, we are offering the entire range at a discounted introductory price PLUS get a FREE paw-shaped lickmat with every Nutrideer purchase.